Welcome to Crystal Industrial
Crystal Industrial Syndicate Pvt Ltd is an ISO 9001:2015, ISO 140011:2015, ISO 45001:2018 company with an excellent track record in Oil & Gas Refinery, Petrochemical industry since its inception in the month of May 1991.

Crystal was founded to serve the industry with products like steam  Jet Ejector and Wet Scrubbing Systems. More...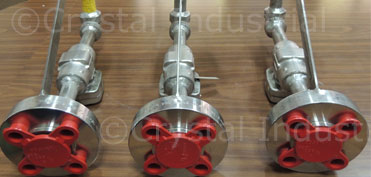 Each injection quill unit of Crystal Industrial comes in total with an integral removable ball check with spring loaded...